REGISTRATION INFO 2014
Entry fee
$40 per person (+ taxes)
Categories: Men's and Women's A, B, C and D
Registration includes Friday night pizza and at least two matches.
REGISTER HERE
Deadline is 5pm PST on Tuesday, July 22, 2014!
Camping fee
Camping is not included in the tournament entry fee but is only $15 per tent.
Tournament souvenir
The tournament t-shirt is not included in the registration fee but can be ordered if you register before JULY 9th, 2014 at 9:00pm PST.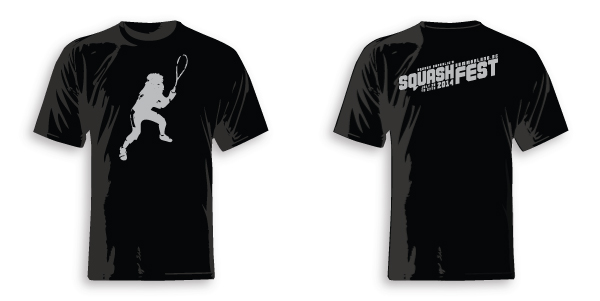 LIMITED TO 64 TOTAL ENTRIES.
Deadline to register: 5pm PST on Tuesday, July 22, 2014
The draw will be posted by Thursday, July 24, 2014. All participants will be emailed.
Out of town players: Almost all of us will be out of towners but everyone's expected to be there by 6pm on Friday. Let us know if you're planning to arrive later than that and we'll do our best to accommodate you. Latest start time would be Friday at 9pm.
For further information e-mail: info@squashrepublic.com
or phone Robert Pacey at (604) 831-4489
47 players
2014 WINNERS
WOMEN'S TIER 1
Winner – Nicola Martin (2012 Tier 1 Winner)
Finalist – Brenda Tansley (2013 Tier 1 Cons Winner)
WOMEN'S TIER 2
Winner – Wendy Cheung
Finalist – Yasmine Franchi (2012 Tier 2 Winner)
CONS
Winner – Raylene Ferguson (2012 Tier 1 Cons Winner)
Finalist – Julia Dorrius (2012 Tier 2 Cons Finalist)
OPEN TIER 1
Winner – Bryan Woodward (2013 Tier 1 Winner)
Finalist – Dave Tucker
CONS
Winner – Joel Casey (2012 Tier 1 Cons Winner)
Finalist – Jordan Barker
OPEN TIER 2
Winner – Edward Smith Griffiths
Finalist – Jarrett Falk
CONS
Winner – Mr. Teeroy Brown (2011 Tier 2 Plate Winner)
Finalist – Christian Bates
OPEN TIER 3
Winner – Gord Roberts
Finalist – John Donnelly (2013 Tier 3 Finalist)
CONS
Winner – Anthony Reimert
Finalist – Mike Amantea
DINGLES
Winners – Bevan Moss and Andrew Muir
Finalists* – Robert Pacey and Troy Brown
(*Finalists in name only – Due to a random draw and ultra-rare bye through the semis and straight to the finals. Weird.)
These are the people that participated in SquashFEST 2014
Women's Tier 1 – 4
Yasmine Franchi
Max Hakh
Nicola Martin
Brenda Tansley
Women's Tier 2 & 3 – 11
Wendy Cheung
Leigh Derby
Julia Dorrius
Sophie Dorrius
Jessica Evans
Raylene Ferguson
Diane Gagne
Jennifer Levey
Sarah MacKinnon
Tricia Nowell-Hoyer
Courtney Whibbs
Open Tier 1 – 14
Jordan Barker
Joel Casey
Jongho Kim
Mark Levey
Tim Martin
Bevan Moss
Andrew Muir
Nathan Ozog (Injury)
Robert Pacey
Sean Tennant
David Tucker
Rod Tyreman
Jimmy Valierre
Kiefer Waite
Bryan Woodward
Open Tier 2 – 12
Christian Bates
Troy Brown
Michael Clark
Phil Croteau (Home renos:)
Kevin Dorrius
Jarrett Falk
Keith Lacey (Filling in for Phil)
Edward Smith Griffiths
Kevin LaHay
Paul Olson
Michael Piva
Sven Tapp
Ian Williamson
Open Tier 3 – 6
Mike Amantea
John Donnelly
Ian MacKinnon
Anthony Reimert
Gord Roberts
Norm Tennant
Future Stars
Brayden + Austin Brown