It never occurred to me to Google "Squash Stamps" until today but I'm glad I did. Check out this gorgeous stamp that cleverly celebrates our game. The stamp was designed in 1977 by British designer and artist Andrew Restall and is one of a series of stamps for "Racket Sports" that included Lawn Tennis, Table Tennis, Badminton and Squash.
The presentation package that they came in shows the complete collection and brilliantly describes the movement of the ball in each of these games. Classic design. (h/t to Collect GB Stamps.)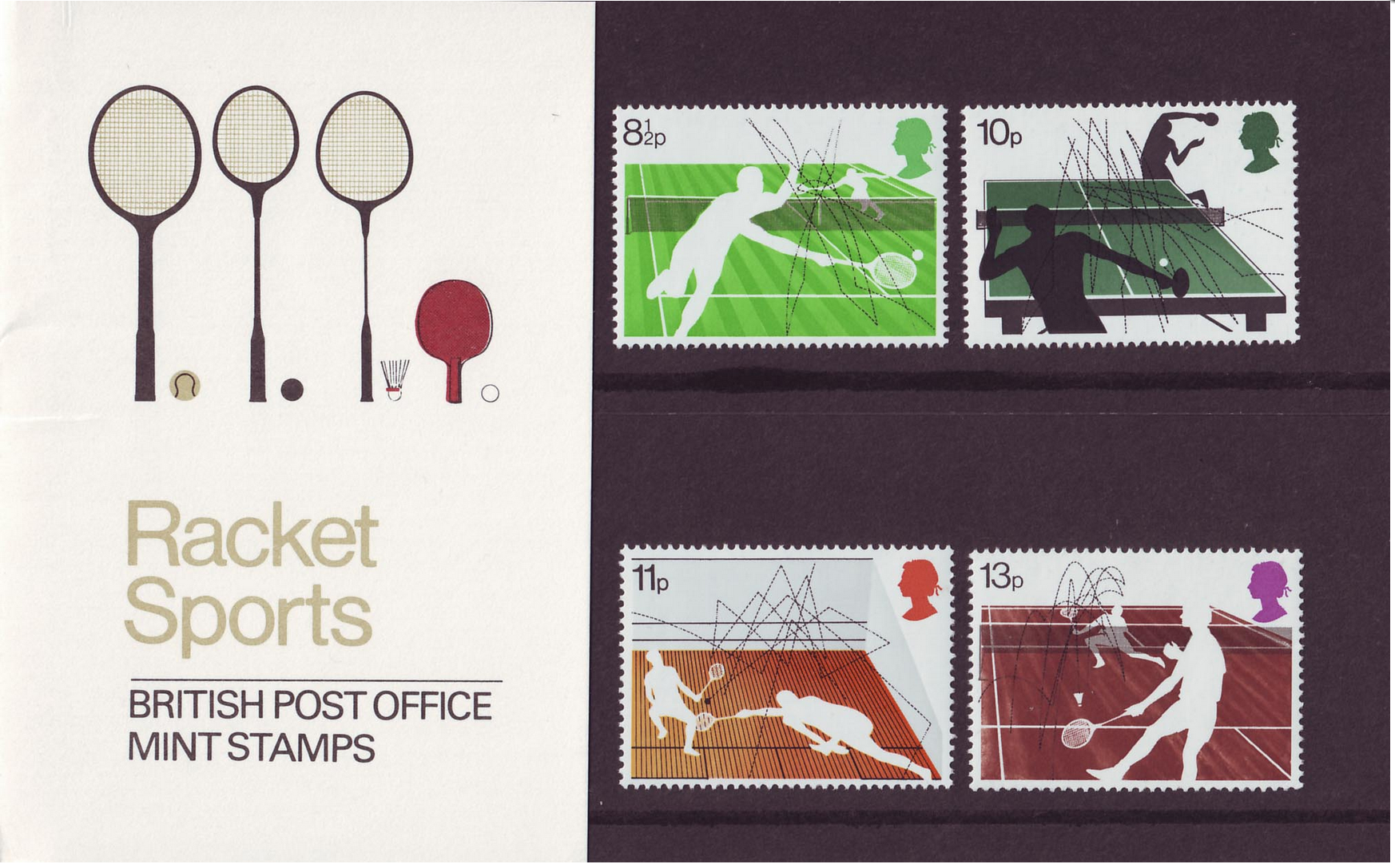 Mr Renstall is now an exhibiting artist and is represented by the Open Eye Gallery. Check out his work if you're a fan of abstract art. He does beautiful multimedia collages.
A nod to the past?
The stamp reminded me of a club logo design that I had recently seen. Distil Design created a logo for the Melbourn Squash Club that I think you'll agree owes a tip of the hat to Mr. Restall. What do you think?
Here's Melbourn Squash Club's logo and you can read all about the creation of it on Love Logo Design's website.
Squash Stamps
These beautiful stamps by Mr. Restall are not the only ones to be found on the internet. We've started a Pinterest board to share the other #SquashStamps we've come across. Let us know if you find any others!
Feel free to comment and to check out our Squash Logo Gallery.
Save
Save
Save
Save
Save
Save
Save
Save
Save
Save
Save