Did you know that Squash Republic has a channel on YouTube?
Check out Squash Republic's growing collection of squash videos here.
Our intrepid Squash Republic member, Jeff Ward, recently uploaded some video clips of the Cathay Pacific Hong Kong Squash Open. Players included in the clips: Ramy Ashour, Nicol David, David Palmer and Amr Shabana. Nice.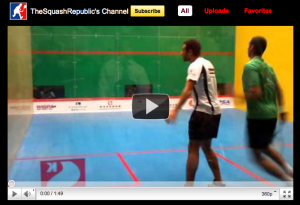 +