The Bentall Centre Athletic Club is hosting Vancouver's only team tournament from Wednesday, October 24th to Saturday, October 27.
Your $50 entry (half of which goes to the 2020 Fund and is good for a tax receipt) includes:

3 singles matches per player, guaranteed.
Dinner and 2-for-1 drinks on Friday evening.
Coffee/tea/goodies on Saturday morning.
HERE'S HOW IT WORKS:
There will be 4 divisions with a maximum of 8 teams per division. The divisions will be "Point Total Maximums", where the three players' total ranking points are taken at the time of entry.
Category 1 Under 5,100 pts
Category 2 Under 4,500 pts
Category 3 Under 3,750 pts
Category 4 Under 3,000 pts
LINKS
> More info at the official website.
> Register online at Squash BC. Do it!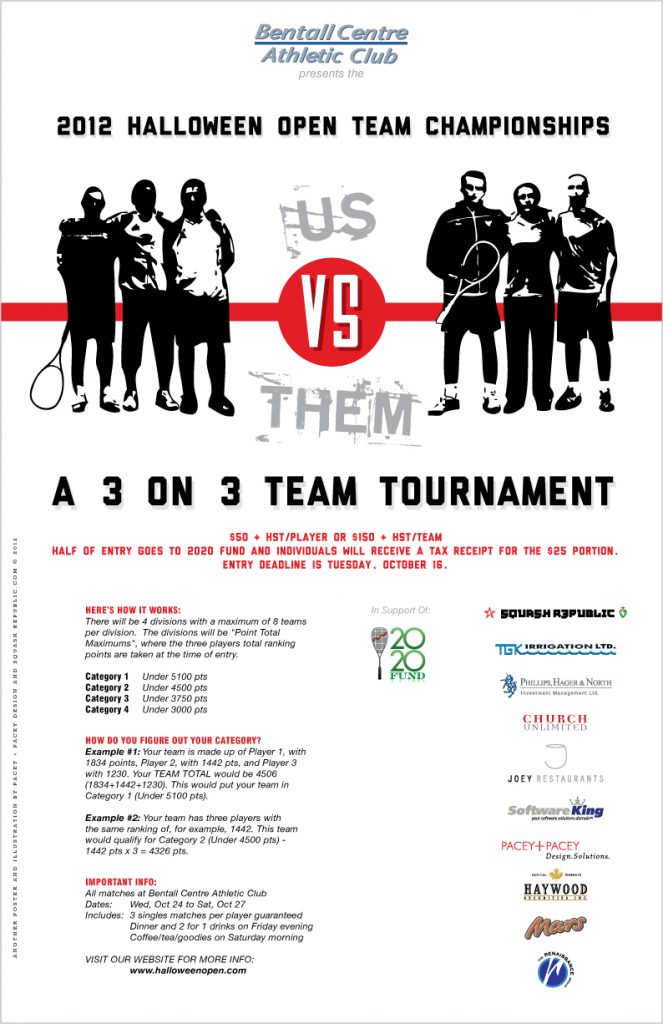 Poster and logo design by Squash Republic.