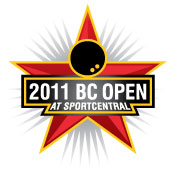 Nov 21, 2011 – UPDATE: Draws are now online.
All first round matches will be played at Sport Central and the complete draws can be found on QuickDraws.
There are only FOUR days left to sign up for this year's BC OPEN Squash Championships. They're being held again at Sport Central. Bring your goggles and try out some doubles while you're waiting for your next match!
You can sign up on Squash BC's new website.
Check out the 2010 BC Open's website.